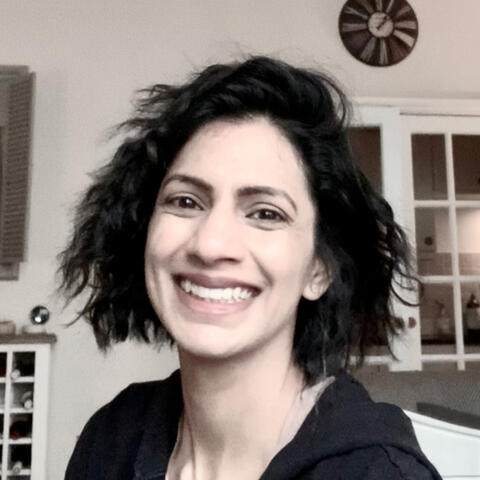 Nandita narayan
---
digital marketer
I help early-stage startups and small businesses smash the sh*t out of their marketing goals.
SERVICES
STRATEGY + PLANNING

Marketing strategy
Buyer Persona
Marketing Calendar
Campaign planning
CREATIVE + CONTENT

Digital Advertising
Website + Blog content
Email marketing
Social media
DIGITAL ADVERTISING + ANALYTICS

PPC
Paid Social
Google Analytics
Tag Management
Portfolio available upon request.
What they are saying...
"Nandita is not only extremely adept at executing her tasks, but is also an absolute pleasure to work with. She is uniquely effective in her ability to understand business needs and to craft and execute actionable strategies that had measurable positive impacts on our bottom line. Nandita has a skill set that is both broad and deep. She played a crucial role creating content, managing accounts, designing copy for email campaigns, and spearheading the use of facebook ads for Whatify. Lastly, Nandita is a very clear communicator and is extremely reliable at meeting deadlines. This makes collaborating with her a seamless process."
JAKE PHILLIPS - CEO OF WHATIFY
---
"Nandita was a pleasure to work with! She learned a new niche quickly, delivered creative and engaging content on time and was communicative and open to feedback throughout the project. She's an analytical, proactive, and results-driven marketer who thinks independently, and is genuinely dedicated to project's success."
EWA LEWANDOWSKA - HEAD OF SPONSORSHIPS, CLASSTAG
---
"Nandita took on this project and OVER Delivered. Would work with Nandita again if the opportunity arose."
ANDREW RICHARD - VP, SALES & BUSINESS DEVELOPMENT, AUTOMATED RIG TECHNOLOGIES
---
"Nandita is a pleasure to work with. She understands the latest Facebook algorithms and challenges but is happy to explain and demonstrate the fundamentals when a client isn't as up to date as she is. She set out making custom audiences for me which have been really effective and she was happy to work with my relatively small budget and maximised the return. Throughout she was really attentive, tweaking the ad through the campaign. I wouldn't hesitate to recommend her."
GEORGINA WILSON-POWELL - FOUNDER / EDITOR OF PEBBLE MAGAZINE
---
"I wanted to share my experience working with Nandita and all of her fantastic design work and consultation to take my business to the next level. I have had the pleasure of working with her for nearly a year now and we work collaboratively to come up with a plan and strategy to not just grow my social media presence but to keep a fresh look and feel to my content. She is a great listener, she takes my advice, as well as shares her advice, to really help transform my business. I am super excited to say that I highly highly recommend working with her to take you and your brand to the next level."
DEMETRIA SLOAN - FOUNDER OF VANTAGE POINT COACHING
---
"Nandita is amazing at what she does. she not only over exceeded my expectations she crushed them. She is a delight to work with. I highly recommend her."
ERIC SEAN - FOUNDER OF ERIC SEAN
---
"To anyone who is considering to hire Nandita Narayan, do it right away, you won't regret. Definitely will collaborate with you again if we have more projects in the future. We hope you won't forget us."
THEA, YOLOFREELANCE
DIGITAL MARKETING SPEAKER
"Brilliant! I got so much more out of it than I was expecting. Including stuff I thought I knew but was now out of date.It was very comprehensive. I liked the small amount of info about a lo of things. Actually it was a lot of info. Great, clear presentation + very open + approachable style which made it possible to ask basic questions. "
VIOLA SAMPSON - CRANIOSACRAL THERAPIST
"Hugely useful. So much that I didn't know. Lots of practical tips and also inspiration to consider building my ideal caseload. SEO is the topic I was most interested in at the beginning, but EVERYTHING here was useful."
KIRSTEN HOWELLS - SPEECH THERAPIST
"AMAZING! Learnt more in 40 minutes than I could imagine. Inspiring and clear. "
ANGELA PRICE
"It was really helpful, it gave me many tips that I couldn't get myself doing research."
LORENA MONDEYAR - HOLISTIC THERAPIST
"Very good and informative."
LAURA JONES - ACUPUNCTURIST & BEAUTY THERAPIST
"Great intro workshop, very informative."
JOE CATTON - OESTEOPATH
"Very informative. Made me think."
CATHY ALLEN - PSYCHOTHERAPIST
"Taught me a lot that I wasn't aware of."
ADETOUN ADAMS - PSYCHOTHERAPIST
Book me for your next event.